2 posts in one day! What the...?
Since moving into the new house, we seem to have accumulated a large number of Ikea Billy bookcases in various sizes. They're just so goddamn useful! We're only actually using 2 of our 5 Billy's for books. The others house our growing DVD collection or are re-purposed as shoe racks.
As much as I love the Billy, it's always annoyed me that the holes are so visible, so I decided to fill them! This is only really worth doing if you're sure you're not going to re-arrange the shelves. I figured they were staying put as we have them so got about filling them... [plus the boyfriend isn't a Billy fan - or even an Ikea fan for that matter! - so we'll probably replace them before ever needing to rearrange the shelves]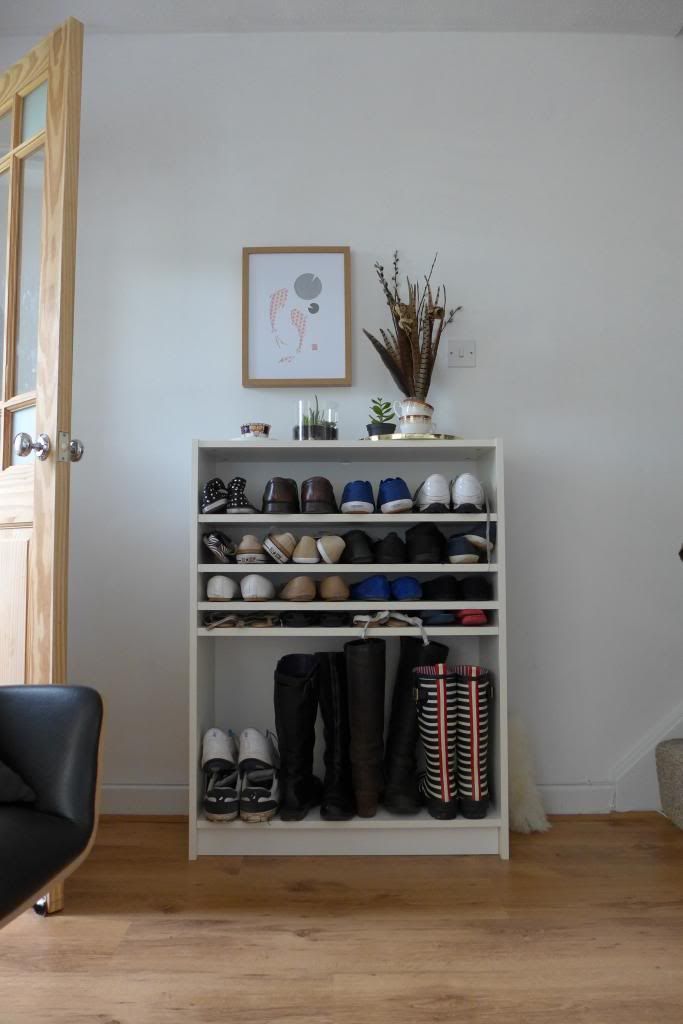 Here's what I used:
Decorators interior filler (£3ish from Homebase)
Filling knife or scraper [I just used a stiff piece of card]
Sandpaper
Step 1 - fill holes
Step 2 - smooth over
Step 3 - sand down when dry
Step 4 - admire your handiwork
before
after
It's not perfect, but it'll do!
read more "Billy bookcase improvements"