This is one of my favourite DIYs so far... And sadly I no longer have it looking beautiful in my house as it was a gift for a friend.
I'm determined to make one for myself in the future, but getting hold of these great vintage pendant lights for only a few £££s can be tricky!
I started off with this glass and bronze pendant light fitting that I bought from well-known auction website for a bargain price as it had a couple of smashed corners . I'd been keeping an eye out for glass and bronze containers for this exact purpose and the star just oozed terrarium potential! It even had a little flip-lid that would be perfect for planting it up and watering when needed...
I assembled my materials:
star container
decorative pebbles
cactus compost
succulent mix (plants)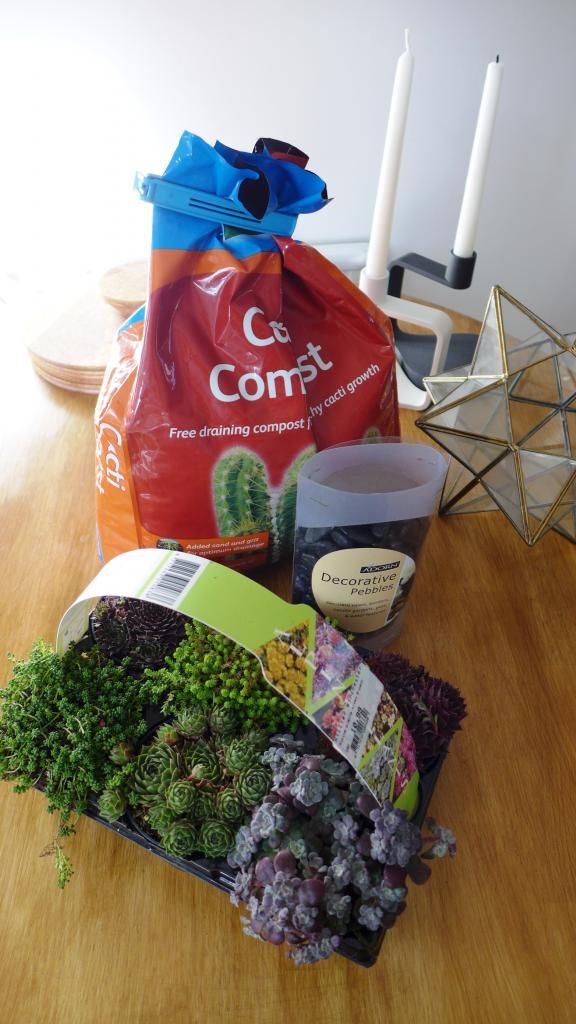 First, I filled the bottom with a layer of stones for extra drainage and to avoid root rot. Then added a layer of cactus soil. You can also use normal composting soil mixed with perlite, but this is what I had to hand. Another optional layer between the stones and soil is a layer of activated charcoal, which most websites will tell you to use, but I couldn't for the life of me find it anywhere!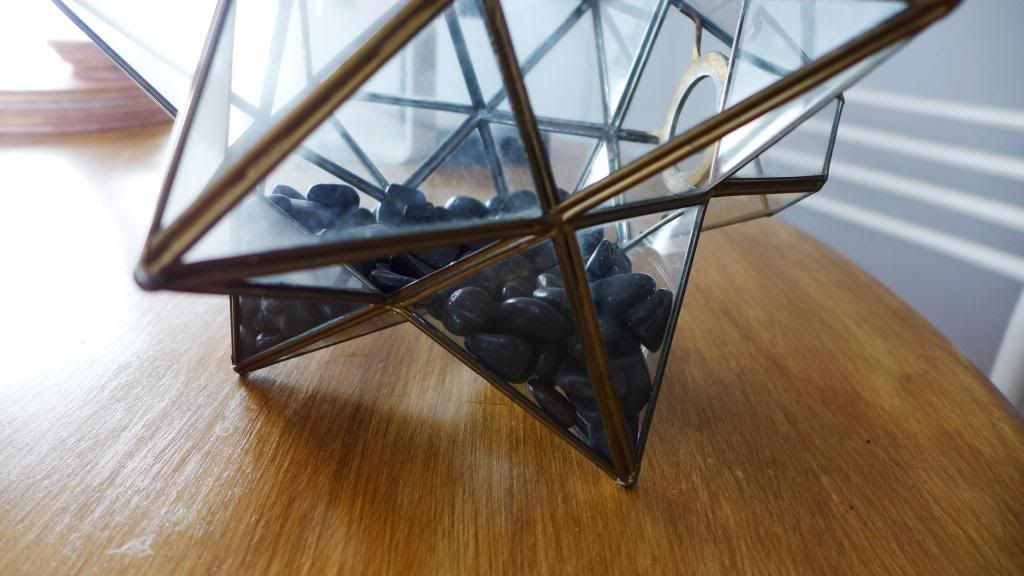 Then I took a few small sections of each plant and arranged them as best I could. The broken piece of glass I removed allowed some of the plants to hang out of the container, which added a nice touch.
And this was the finished product. I want one!