I
remember the first time I saw cut-out art at the Royal Academy in London a few years back. I instantly thought, now there's something I can do!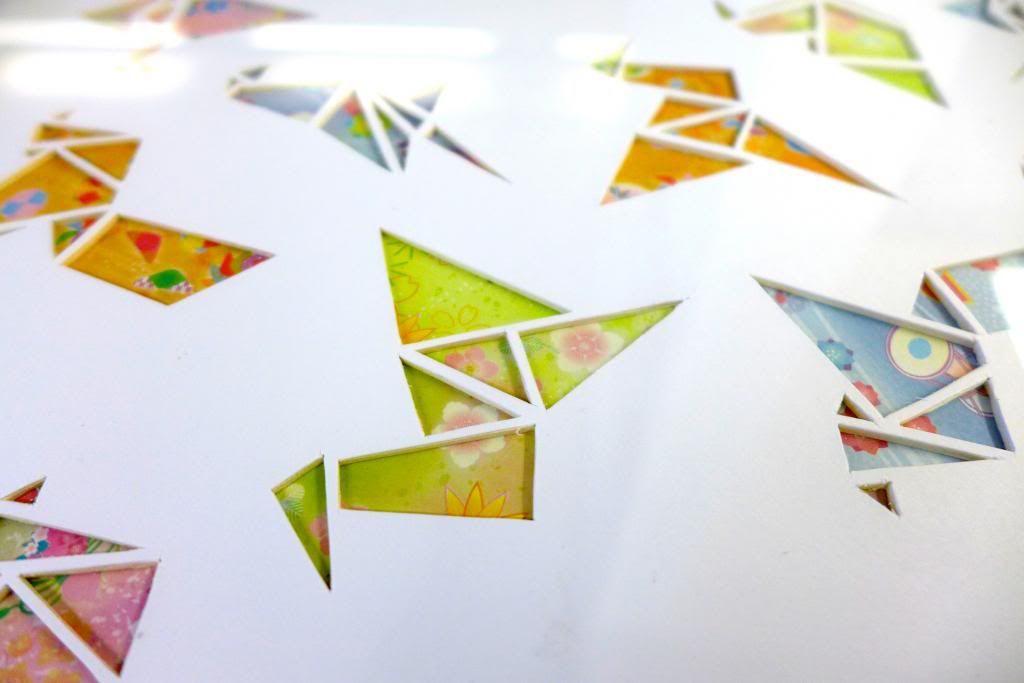 I can't for the life of me remember the name of the artist, but cut-out art work has made it into the limelight ever since, with the most commonly recognised brand
Bertie & Jack
bringing it to a high street near you. They started up on a market stall in Bath and are now selling in the likes of John Lewis. As much as I love them though, I'm a bit strapped for cash at the moment [what with buying a house] so had to improvise!
I was reminded of this type of artwork when I visited Winchester Christmas market last month with a friend and saw Bertie & Jack for sale at one of the stalls. My friend showed such delight at seeing them that it spurred me on to finally make my own and give it to her for Christmas. Here's the finished product:
Apologies for the lack of step-by-step photography, I made this prior to becoming a blogger! The process is pretty simple though:
Scalpel [the sharper the better]
Silhouette or drawing to trace
Tape or glue to fix patterned paper in place
I created the origami crane pattern [inspired by the origami paper I had for this project] using a combination of hand drawing and photoshop to lay them out in an arrangement I was happy with. Then I printed the silhouettes and very carefully cut around them with a scalpel and safety ruler. There were a few minor slip-ups but I was pleased with the overall outcome. The trickiest bit was getting the silhouettes to stay in place whilst I cut around them!
Then I chose different coloured origami paper to stick in place behind the cut out birds. I love the 'block pattern' look of Bertie & Jack's pieces but I wanted to make the most of the different colours available in my pack of paper, so I just went for it!
My friend loved it; she's moving house this weekend and was telling me how excited she is to hang it up! I'll make one for my own house at some point, I'm sure...